Who We Are
The Twin Cities' Metro Area Team is a part of Bread for the World, a collective Christian voice urging our nation's decision makers to end hunger at home and abroad.
We write to Congress to advocate for social justice to eliminate hunger and poverty.
**************************************

No Poverty! No Hunger! No Excuses!
Our 2018 Workshops are here.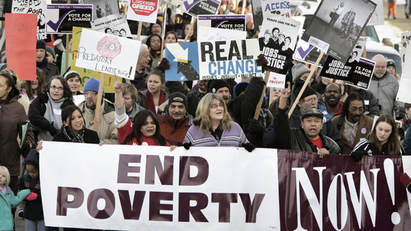 Dates & PlacesWednesday, March 21st
7-9:30 p.m. (Registration: 6:45 p.m.)
Bethel University, Arden Hills; Eastlund Room, Community Life Center
3900 Bethel Dr., Arden Hills
Take I35W to County Road E2 exit / 10th Street NW on the north end of town. Go east on County Rd E2 for 9/10ths mile. Go right (south) for 3/10ths mile on Snelling Ave (County 76). Turn left onto Bethel Drive. Go one block to the West Parking Lot on your right. Then walk across Bethel Dr. on the left to the Community Life Center/ Benson Great Hall. Eastlund Room is on the 2nd floor.
Saturday, April 21st
9 a.m. - 12:00 (Registration: 8:30 a.m.)
St. Stephen Lutheran Church
8400 France Ave S, Bloomington, MN
Take I494 to France Avenue exit. Go south to 84th, then turn right at the light and the church is on your left.
Workshop OutlineThe Stories
brought to us by recipients &/or social workers
The Policies
which help those in need
Our Empowerment
and our calling
"Woe to those who make unjust laws, to those who issue oppressive decrees, to deprive the poor of their rights and withhold justice from the oppressed of my people," Isaiah 10:1-2
(NIV)
The Bible outlines measures for our nation's leaders to provide for the most vulnerable members of the community to feed themselves. The choices made by our elected leaders on the federal budget determine how our nation generates revenue. We show our commitment to the common good when we advocate for investments in programs that move people out of hunger and poverty, and into better opportunities in life. Most of the U.S. aid which goes overseas to help those in need comes from our laws and about 95% of our aid to help our own citizens who are poor comes from our laws. Yet only about one-half of one percent of our nation's budget goes to overseas aid and about two percent of the budget goes to help our citizens. It is our calling to protect the poor by increasing the benefits of the laws governing our social welfare programs
Join us as we advocate for those in poverty.

Local information: Ed Payne:
edpayne@breadmn.org
edpayne01@gmail.com
/ 763-228-0567
*********************************************
Our 2017 Annual Workshops -- a Success!
Hope for Hungry Children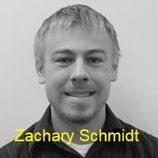 Gathering at St. Stephen Lutheran Church in Bloomington, MN on a bright Saturday morning was a good way to focus on "Hope for Hungry Children" as a part of the larger Bread for the World 2017 focus "Doing Our Part to End Hunger". Those attending began by being fed themselves with healthy snacks, displays and available BFW materials, and then experienced a well-planned and challenging opening worship time.
Working in three groups, we discussed three important federal programs which support children in the United States who live with hunger: Free and Reduced School Lunch, Women, Infants and Children (WIC), and Supplemental Nutrition Assistance Program (SNAP). Each group discussed the program itself, our personal feelings when we see/know people who are using the program, and what our responses would be if this program were to be reduced or cut from the federal budget. Sharing from each group brought the responses to all of us and heightened our awareness as well as our imperative to be proactive in our advocacy with legislators this year.
Zach Schmidt, BFW staff/regional organizer, presented our keynote talk. He shared a video "We Are Bread for the World" with an emphasis on the power of one person changing history. We were also reminded that God
is
working in history and our call
is
to be a part of it. He helped us better understand: just who IS Bread for the World; how our work makes a difference, and what more we will be asked to do in 2017. He emphasized that the broad reach of the 2017 Offering of Letters includes both domestic and global programs, especially those with proven results, and allows us to be nimble as the need arises during the year. He reminded us of the updates and information about the OL on the Bread website:
www.bread.org
and urged us to visit often.
After reminders about our own metro team website:
www.breadmn.org
, and our local Speakers' Bureau, we prepared ourselves for our own Offering of Letters as a part of a concluding prayer service. Our letters were bought forward as part of a true "offering" and we blessed them on their way. The day, bookended with worship, was an excellent affirmation of why we do advocacy on behalf of those who live with hunger and poverty around God's world.
(Another workshop, nearly identical to this one minus the presence of Zach, was presented at Bethel University on March 8 to students in the social work program. The workshop was open to others in the area as well.)
Thanks to Vernita Kennen, our Minnesota 4th District coordinator, for this summary.
Hover / Click on a photo for the caption
---
Stories and Statistics about our basic US safety net

Read about Dawn who used food stamps to raise her son while she looked for work – just two of 44 million people on SNAP.

Then check in on Sarah with her nine month old daughter who could not eat solid foods – and see how WIC helped her daughter and 8 million others to survive.

Finally, learn how nutritious school lunches help the kids in a Philadelphia elementary school (and 30 million other children) do better in school and in their lives. And all of these programs total about

2%

of our federal budget! Click

HERE

to download the stories and statistics.

******************************
YOU can write a letter to Congress

in just

2

minutes!

Simply choose one or two

key points

to put in your letter.

Click

HERE

for the sample letter.

---
"Thus says the Lord: Maintain justice and do what is right." Isaiah 56:1a (NRSV)
We have hope for our children's future and we know that when we invest in children's health as they are growing up it will pay huge rewards for the future of both children and our nation. That is why the U.S. established the Supplemental Nutrition Assistance Program (SNAP, formerly food stamps) to help low income families with their food budgets; it's why we established Women Infants and Children (WIC) to help mothers in need with food for their infants and children under age 5; and it's why we established the National School Lunch Program to help feed school children who didn't get enough food at home. All of these programs are needed to assist children with their academic achievement as well as their physical development and mental health. These three programs provide about 95% of the help that those at risk in our country receive. But we still have hungry families!


Thanks for joining us as we advocated for our country's children.
*************************************************************************
**************************************************************************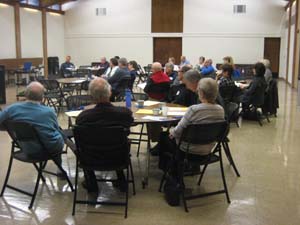 Our 2016 Workshops:
Two Bread for the World workshops were held during the first week of March 2016 with the theme "Start Well, Be Well, Do Well". The one at Bethel University was in conjunction with a class of social work students while the other at Christ the King Lutheran Church in Bloomington lasted an entire morning and was attended by people from several congregations.




---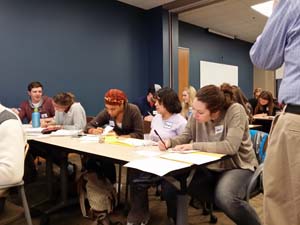 Each workshop began with clergy presenting the Biblical imperative for the work we do as Christians working to end hunger in God's world. Local BFW team members helped attendees understand the history and purpose of Bread for the World as well as what we can do as advocates with our federal congresspersons. Mary Johnson, MN Department of Health, spoke about the importance of maternal and child health and nutrition, especially as it relates to breastfeeding in the U.S.
Each workshop had presentations on the global implications of maternal and child health and nutrition. Jordan Teague and Zach Schmidt, Bread for the World staff, helped attendees understand the intergenerational cycle as undernourished moms produce undernourished children who become undernourished adults and repeat the cycle. They also reminded us that $1 invested in global nutrition equals $165 in improved economy. Examples from Zambia and Guatemala were shared.

---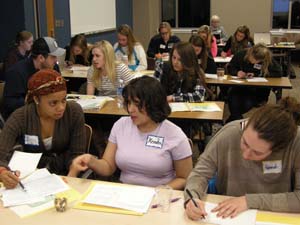 Materials for the 2016 BFW Offering of Letters, Survive And Thrive, were emphasized and the request for $230 million, targeted for 19 focus countries, which would reach more than 27 million women and children with support for nutrition was explained. Information about the Global Food Security Act (currently co-sponsored by 7 House members from MN) and its possibilities for passage were shared. We were encouraged to hold our Offerings of Letters as early this year as possible as Congress will be going home to districts to campaign in this busy election year.
Attendees left with information, new ideas shared during district table talk, and renewed enthusiasm for working together to assure that the first 1,000 days of a child's life (conception to age two) as well as the child's mother are days with proper nutrition for well being now and into the future. We know that if a child's life starts well, the child will continue to be well and the child will do well the rest of his/her life!
Thanks to Vernita Kennen, our Minnesota 4th District coordinator, for this summary.

---
Doing JUSTICE by WRITING to Congress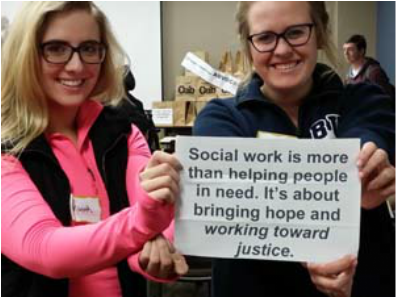 Social Work students at
Bethel University in St. Paul -
learning to DO JUSTICE

---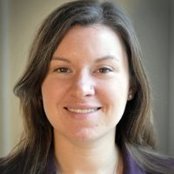 The Issue: The 2016 Offering of Letters focuses on ending preventable maternal and child deaths by providing better nutrition and healthcare. We are asking Congress to support robust funding levels of key global health and nutrition programs; and to pass the Global Food Security act and reform the ways it provides food aid.
Our Speakers included: Jordan Teague (on left), International Policy Analyst for Food Security and Nutrition, from Bread's Washington, D.C. office (on Saturday). Mary B. Johnson (RD, MPH, LN, CLS), is from the Minnesota Women, Infants and Children Program at the Minnesota Department of Health (Wed & Sat). Zach Schmidt, our regional organizer, talked along with Jordan about capitol hill strategies for us.
Questions? Contact our guest speakers at:
Linda Wilcox at lindawilcox28@hotmail.com; Jordan Teague at jteague@bread.org;
Mary Johnson at mary.b.johnson@state.mn.us; Zach Schmidt at zschmidt@bread.org


---
****************************
****************************

Rave reviews for our 2015 Workshops!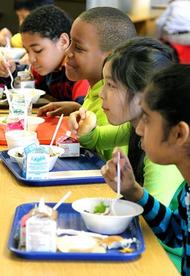 Our Task:
No Child Left Hungry –
And No One Else Either
---
The Metro Twin Cities Bread for the World team hosted two workshops in 2015. The first, at Bethel University on a Wednesday evening, was designed for social work classes but open to anyone. Other students as well as community folks attended. Ed Payne (Metro team) welcomed everyone and shared his experiences with Bread for the World over the years. Mia Briggs (Metro team) gave us basic background information on the 2015 BFW focus on programs benefiting women and children. As part of a panel presentation, Guerlyn Swanson told of her experiences as a new mother using WIC benefits and Rob Williams told us of the "Sheridan Story", a weekend backpack program in several local schools. A Q&A session allowed for further discussion. After Mia's summary and education about how to support federal programs benefiting women and children, Vernita Kennen (Metro team) led a worship time including the writing and offering of letters asking our legislators to support programs for women and children while not cutting programs that benefit other hungry people.

The second workshop was held at St. John Neumann in Eagan, a site in Representative Kline's district. Devotions were led by the Reverend Clark Cary, using Micah 6:8 and urging us to take God seriously but see this not as a requirement but as gospel. Again, Ed Payne welcomed attendees and introduced Zach Schmidt, BFW staff in Chicago, who brought opening information about BFW's 2015 focus and the specific programs up for reauthorization in September 2015. The panel was expanded to include not only Guerlyn and Rob but also Jane Bender, a legislative advocate for school lunch programs in Minnesota. Zach again summed up the need and emphasized the great opportunity that we have to make a difference. Time was provided for table talk by legislative districts where community was built while sharing experiences and advocacy hints. After Marty Fergus (Metro team) encouraged sharing about how Offerings of Letters might be done in our congregations and community settings, Karen Fitzpatrick (Metro team) led the Offering of Letters and their dedication. Free will offerings were encouraged at each workshop and plenty of healthy treats were offered.

Keynote speaker Zach Schmidt, is the Central Midwest Regional Organizer for Bread for the World, and his office is in Chicago.
He reminded us that while hunger and poverty statistics have improved around the world, there are still 16 million hungry (food insecure) children in the United States. That's 1 in 5 or equal to the population of the state of Illinois. He talked with us about the need for prompt and repeated conversation with our legislators on the need for reauthorization of the Healthy, Hunger Free Kids Act (Public Law 111-296) which expires on September 30 this year. He urged us to tell our Congress people that the programs such as WIC, school lunches, school breakfasts, summer meals, afterschool meals and other similar programs are crucial as we seek that ALL children have access to these programs to keep them healthy and allow them to grow and learn to their full potential. At the same time, he asked us to remind our legislators that this important program for women and children should not be seen as a way to decrease funding for other vital nutrition programs such as SNAP (food stamps).
Zach spoke of the importance of gaining the support of both Representative Kline in his position as Chair of the House Committee on Education and the Work Force and that of Senator Klobuchar who serves on the Senate Agriculture Committee which also needs to pass this reauthorization.
Zach encouraged us to contact legislators again and again. Letters are best but phone calls and e-mails are also effective. He encouraged everyone to sign up for and be ready to respond to Action Alerts from Bread for the World when quick contacts are needed. He told us that June 9 will be Lobby Day for Bread for the World activists in Washington and will also be a special "Call In Day" for us.


We in Minnesota have a unique access to key players in this process in the coming months - - we need to make use of this opportunity to make a difference in the lives of those in need.
Thanks to Vernita Kennen for this recap of the workshops!
And thanks to Marty Fergus for the photos!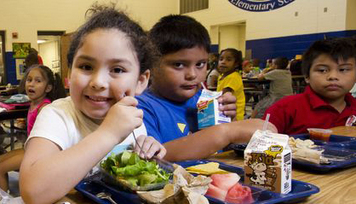 The Issues
1) Maintaining and Increasing programs such as Women, Infants and Children (WIC), School lunches, School breakfasts, after school meals, Summer meals, Special Milk, and Child Care Food which help U.S. children survive and thrive. (No Child Left Hungry)

2) Protecting other nutrition programs such as Food Stamps (SNAP) from cuts to pay for these Childhood Nutrition programs. (And No One Else Either)

3) Renewing Public Law 111-296, the Healthy, Hunger Free Kids Act which expires on Sept. 30, 2015.
---
Our sample letter used at the 2015 Workshops
Our local sample letter with your choice of talking points to include in your letter - click HERE

****************************************************
Writing Congress
Letters to Congress help to protect key programs, and motivate Congress to consider legislation to build pathways out of hunger and poverty. Can we build political will to move Congress to commit to work against hunger?